ONU@VNC provides a unique college experience with the best of two worlds – Olivet Nazarene University's academic excellence and the leadership culture and support of Valparaiso Nazarene Church. ONU equips students for lives of service through education with a Christian purpose. VNC helps people connect with God and others, grow deeper in their faith, and serve those in our community and around the world. Together, we seek to provide an affordable, flexible, and practical education here in Northwest Indiana and beyond.
---
I want to go to college! What's next?
Join us Wednesday, November 29 at 6 p.m. in the Youth Center as we have two people from Olivet share what is required to go to college. We will go over what is needed to fill out the FAFSA form and gain a better understanding of what is necessary to send a student to college. Register now.
---
Why Choose ONU@VNC?
Quality Instruction
Instruction is provided by Olivet online, with many courses featuring weekly live teaching. All courses are designed to meet or exceed Quality Matters best practices for online learning.
Hybrid Model
Students gather on site at church partner locations for communuity and collaborative work with peers, in-person.
Student Support Services
Olivet offers assistance with academic advising, persistence strategies, and learner support. ONU students receive access to Tutor.com and Therapy Assistance Online.
Affordability
Olivet Nazarene University offers reduced tuition to students through ONU@VNC. Students can earn up to 30 credit hours each school year for tuition of $10,000 per year.
Practical Experience
ONU@VNC students have the opportunity to earn academic credit through applied learning experiences at participating organizations relevant to their major and career ambitions. Some majors also incorporate internships as part of degree requirements.
---
Initial Degrees Offered
Associates Degree (2-year)
Associate of Arts
– Business
Bachelors Degrees (4-year)
Bachelor of Arts
– Computing Technology
Bachelor of Science
– Business Administration
– Child Development
– Christian Ministry
– Computer Science
Networking & Data Communications
Software Development
Software Entrepreneurship
– Cybersecurity
– Early Childhood Education
Pre-Major Courses*
– Actuarial Science
– Communication
– Data Science
– Elementary Education
– English Education
– Mathematics
– Mathematics Education
– Psychology
– Special Education
– Social Studies Education
*For these programs, students can complete two years of pre-major coursework at ONU@VNC, leading to Bachelor of Science degrees in these majors by completing years 3 & 4 on Olivet's main campus in Bourbonnais, Illinois.
---
Next Steps
Click here to get more information about ONU@VNC. Someone will contact you about your interest and answer any questions you may have about the program.
---
Adam Keller | ONU@VNC Site Director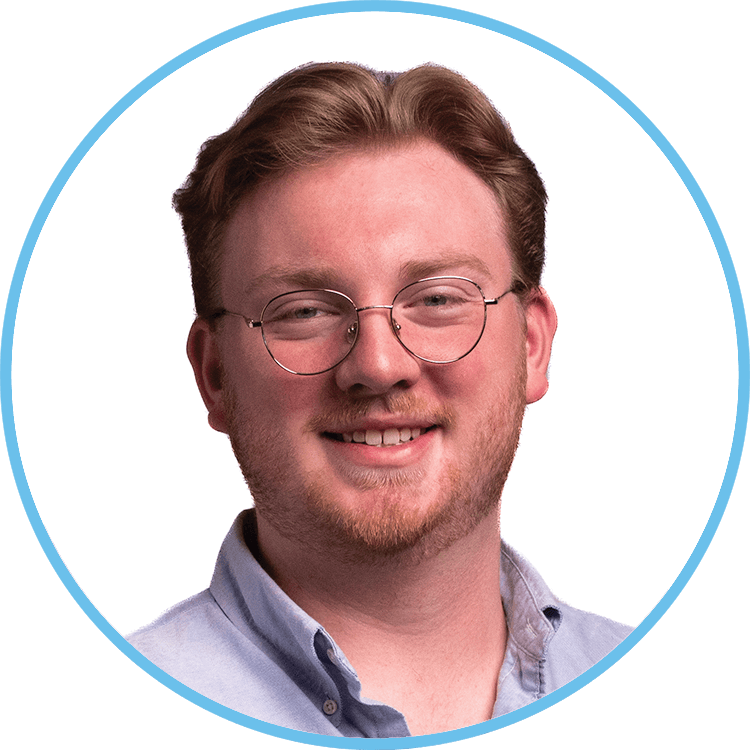 ---
FAQs
WHo should apply to onu@vnc?
ONU@VNC is for all high school graduates/ soon to be high school graduates and interested young adults who are interested in pursuing a 4 year degree from a fully accredited university, while staying connected to their local community, and avoiding the weight of heavy school debt.
What does a typical week look like at ONU@VNC?
Students have scheduled classes and academic activities for approximately 3-4 days per week to work on coursework and engage in community formation. Students will also participate in practicum experiences, gaining practical experience in their field of study, as well as small groups, and other student activities coordinated at VNC.
Who is teaching the classes?
Olivet Faculty! ONU has been providing online education for over 20 years. Classes are dynamic online courses with a higher level of professor interaction and engagement in the course. There will be videos, live video conference sessions, and interactive office hours. In addition, each course includes a 1-hour weekly live class session with the professor for full engagement.
Can I transfer credits?
Dual-credit or college-level credits earned require that a student submits all transcripts prior to acceptance for an official review process. Yes, any credits from a regionally accredited college or university would generally transfer. Learn more.
How can I pay for ONU@VNC?
Students who complete the Free Application for Federal Student Aid (FAFSA) may be eligible for the Federal Pell Grant and Federal Direct Loan programs. (Olivet's federal school code is 001741). Additionally, monthly payment plans are available to many students with out-of-pocket tuition costs.